Amreeka
Life's best adventures are journeys of the heart.
Cherien Dabis's Amreeka (the Arabic word for America) stands alongside The Visitor and Maria Full Of Grace as one of the most accomplished recent films about a non-European immigrant coming to the United States. While the arrivals in the other two movies were not legal immigrants, the indomitably good-natured protagonist of Amreeka, Muna Farah (Nisreen Faour), is a divorced Palestinian woman with a green card arriving on the eve of the U.S. invasion of Iraq. The early scenes in the West Bank show Muna stoically enduring the daily humiliation of having to pass through two Israeli checkpoints on her gruelling commute from Bethlehem to work in a bank. For all the hardships of life in the West Bank, in coming to America she is forsaking a relatively comfortable existence to venture into the unknown with her 16-year-old son, Fadi (Melkar Muallem). At the Chicago airport, mother and son endure the same sort of hostile interrogation they received at West Bank checkpoints. After finally passing through immigration, they are met by Muna's severe sister, Raghda Halaby (Hiam Abbass of The Visitor), and her family, who live in a semi-rural suburb. Raghda, who left the West Bank 15 years earlier but is still profoundly homesick, is married to a successful Palestinian doctor, Nabeel (Yussuf Abu-Warda). The couple have three daughters, the oldest of whom, Salma (Alia Shawkat), is Fadi's age and becomes his guide to the treacherous jungle of American high school life. Horrified at Fadi's pleated trousers, because they make him look 'F.O.B.' ('fresh off the boat,' she explains), she supervises his wardrobe for his first day of school, and the two become fellow rebels from the social mainstream. The film's upbeat tone reflects the resilience and sunny temperament of Muna, who as embodied by Ms. Faour is the kind of warm, lovable woman you want to hug. Desperate for work and unable to find it at a local bank, Muna takes a job at a White Castle next door but pretends to her family that the bank is her workplace. At school, Fadi encounters ethnic slurs and bullying, and in the most serious incident is arrested after retaliating. At the same time, rising anti-Arab sentiment decimates Nabeel's medical practice and strains the Halabys' marriage. Through it all, Muna perseveres. For every hostile person she encounters, there is a good Samaritan. If, at moments, the film's positive outlook verges on naïveté, it never strays over separating the possible from the preposterous. Amreeka believes in people, and its faith rubs off on you. – Stephen Holden, The New York Times
Showtimes:
No screenings currently scheduled.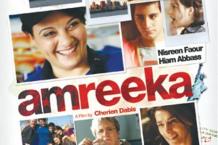 Directed by:
Cherien Dabis
Language:
English, Arabic
Starring:
Nisreen Faour, Melkar Muallen, Hiam Abbass (The Visitor), Alia Shawkat (TV's "Arrested Devlopment"), Yussef Abu-Warda and Joseph Ziegler