The Bank Job
The true story of a heist gone wrong... in all the right ways.
A juicy, fact-based caper movie that's full of surprises I have no intention of spoiling. I'll say this. In 1971, a robbery took place at Lloyds Bank in London that involved a royal sex scandal. The thieves, played here by Brit athlete and model turned credible actor Jason Statham, seductive Saffron Burrows and the cream of Brit character actors, are hustled into robbing the place by higher-ups who are using them just to get their hands on incriminating photos in a deposit box. Director Roger Donaldson keeps the suspense crackling. By the end, you'll want to know more about a heist that literally did shake the empire. - Peter Travers, Rolling Stone
Showtimes:
No screenings currently scheduled.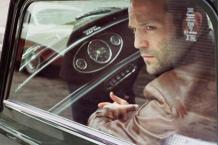 Directed by:
Roger Donaldson
Starring:
Jason Statham, Saffron Burrows, Stephen Campbell Moore, David Suchet, Keeley Hawes
Screenplay by:
Dick Clement & Ian La Frenai