Now Playing!
Tickets Now on Sale!
A documentary/western, the film follows Filipe Leite, an aspiring journalist who leaves his adoptive home of Canada on an epic quest to ride from Calgary to his family's home in Brazil -- and later beyond -- entirely on horseback. Inspired by Aimé Tschiffely's 1925 equestrian journey, Filipe's 8 year odyssey of over 25,000 kms across 12 international borders, sees the young immigrant battle intense heat, drought, speeding transport trucks, nature's wrath and corrupt border guards on his history-making long ride home.
The Long Rider - FILM REVIEW
Peter Howell, Toronto Star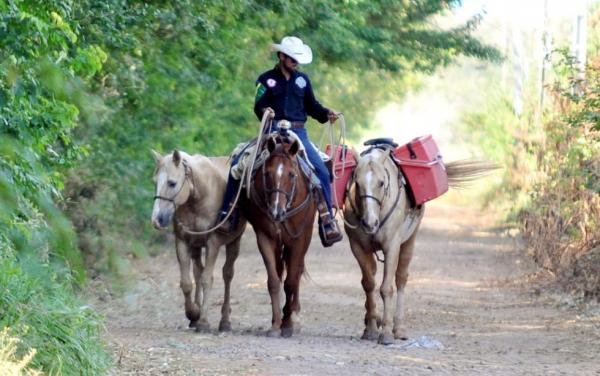 Besides being the film's central focus, the resourceful and personable Leite also acts as narrator and director of photography. He speaks on camera while travelling (he used GoPro mini cameras, among other gear) and in formal posed recollections that connect the many incidents that occurred during his 803-day journey.
We also get historical context and practical information from the erudite CuChullaine O'Reilly, a veteran horseman who founded an equestrian group known as the Long Riders' Guild. (A shout-out here to director Cisterna and editor Lee Walker, who really had their work cut out for them assembling all this material.) For the full review CLICK HERE