Showtime for Family Film Day: Casper (1995) playing October 26th, 2019 at 10:00 AM - Hyland Cinema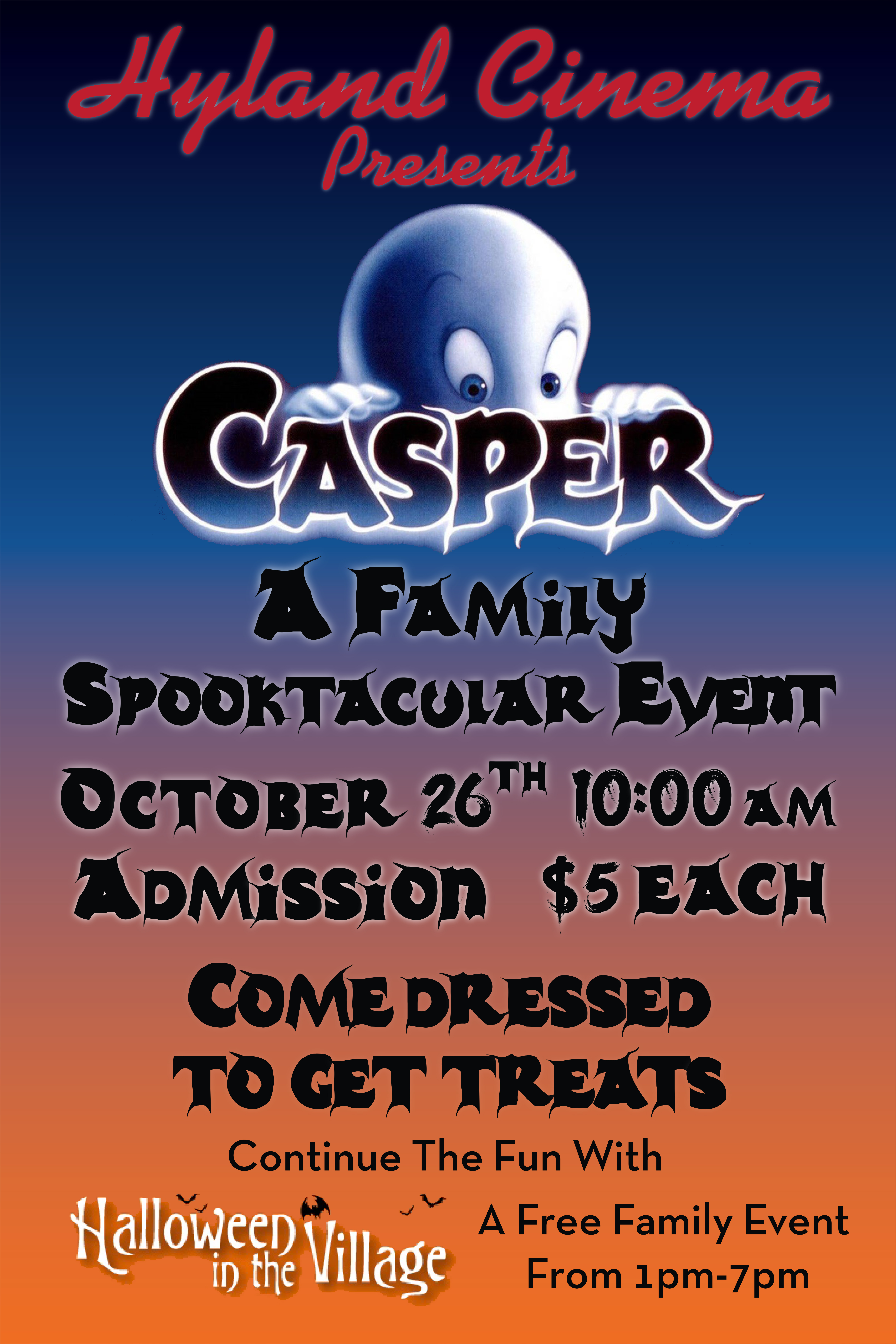 Spooky family film Casper (1995) starring Bill Pullman and Christina Ricci!!
Showtime: 10:00 AM, tickets: $5.
Furious that her late father only willed her his gloomy-looking mansion rather than his millions, Carrigan Crittenden is ready to burn the place to the ground when she discovers a map to a treasure hidden in the house. But when she enters the rickety mansion to seek her claim, she is...
OR select a different showtime:
Box office

»

Events

»

About Us

»