Showtime for Retro-mania: Kill Bill Double Bill - Vol. 1 & 2 (on 35mm film) playing January 31st, 2020 at 9:30 PM - Hyland Cinema Join us Friday, Jan. 31st for a Retro-mania double feature of Quentin Tarantino's KILL BILL VOL. 1 *and* VOL. 2 presented in 35mm film and DTS digital surround sound.
Show starts at 9:30 PM, tickets: $12.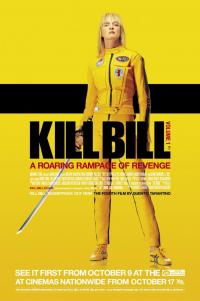 KILL BILL VOL. 1
An assassin is shot by her ruthless employer, Bill, and other members of their assassination circle – but she lives...
OR select a different showtime:
No screenings currently scheduled.
Box office

»

Events

»

About Us

»