COME SEE A RAMBO DOUBLE FEATURE for 20$ - September 23rd at 7pm!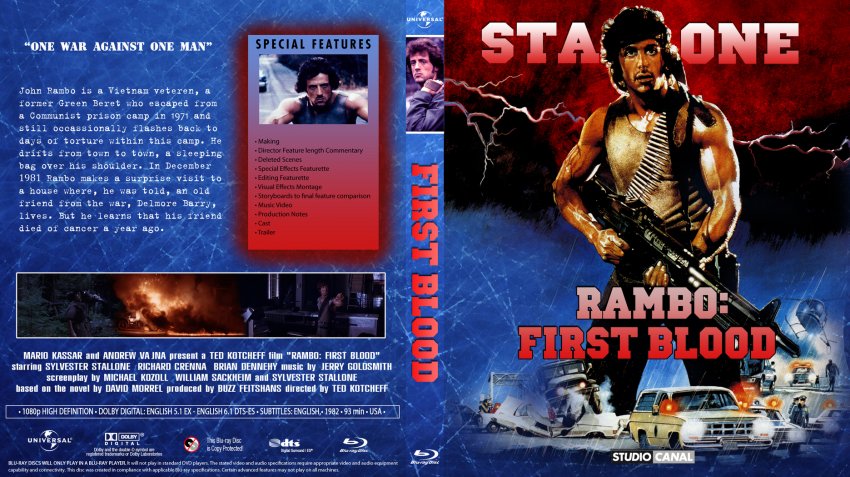 Vietnam veteran and drifter John J. Rambo (Sylvester Stallone) wanders into a small Washington town in search of an old friend, but is met with intolerance and brutality by the local sheriff, Will Teasle (Brian Dennehy). When Teasle and his deputies restrain and shave Rambo, he flashes back to his time as a prisoner of war and unleashes his fury on the officers. He narrowly escapes the manhunt, but it will take his former commander (Richard Crenna) to save the hunters from the hunted.
John Rambo (Sylvester Stallone) is doing hard time in jail when his former boss, Col. Troutman (Richard Crenna), offers him a deal. If Rambo travels to Vietnam to try to find the American prisoners of war, his criminal record will be expunged. Rambo takes the reconnaissance assignment and agrees not to get involved in any of the action. However, when his Vietnamese lover, Co Bao (Julia Nickson), is killed by American forces, Rambo forgets his promise and takes matters into his own hands.