Exclusive Premiere only at THE HYLAND
NOW PLAYING!
Based on the bestselling novel by Joyce Carol Oates, Blonde boldly reimagines the life of one of Hollywood's most enduring icons, Marilyn Monroe. From her volatile childhood as Norma Jeane, through her rise to stardom and romantic entanglements, Blonde blurs the lines of fact and fiction to explore the widening split between her public and private selves.
"BLONDE" FILM REVIEW Bilge Ebiri, vulture.com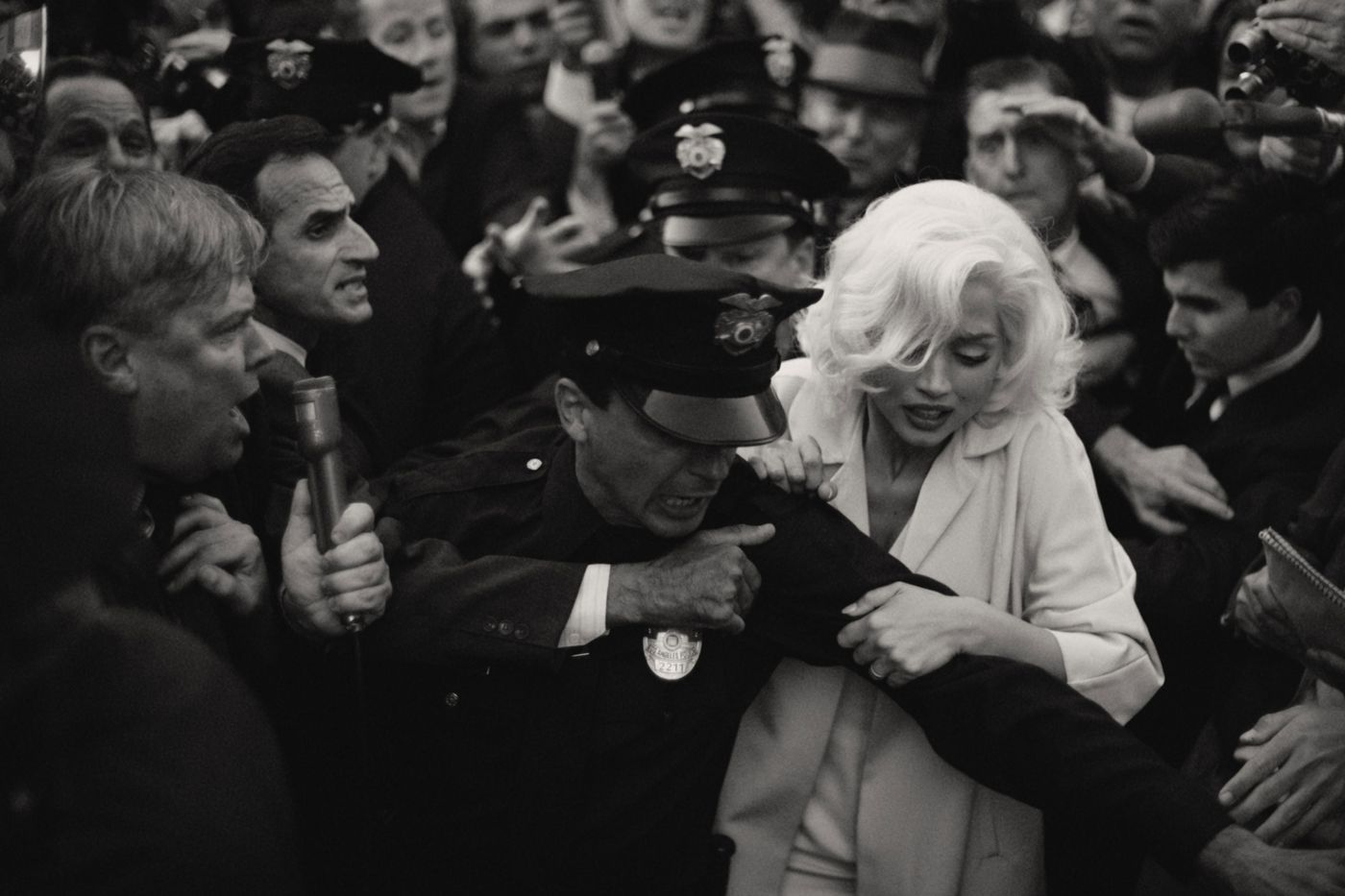 Ana de Armas in Blonde. Photo: Netflix
"Blonde is beautiful, mesmerizing, and, at times, deeply moving. But it's also alienating — again, by design — constantly turning the camera on the viewer, sometimes with Marilyn directly addressing it. That's going to be a tough sell, especially for a film that's so nonlinear and elliptical. (The two semi-biopics I was reminded of were Michael Mann's Ali and Nicolas Winding Refn's Bronson, both challenging meditations on the brutal cost of self-actualization.) But somewhere at the movie's core, for all the ghastly horrors it holds, is a deeply relatable idea. Norma Jeane's search for a nonexistent father, and the various substitutes she finds along the way, winds and winds and winds (and winds and winds) until it becomes something far more cosmic about the search for belonging in the maze-like heartbreak of this world. For those of us who connect with that idea, the film will do more than hurt us — it will destroy us." For the full review please CLICK HERE.