movements.
Free Screening - Please follow this LINK for more details: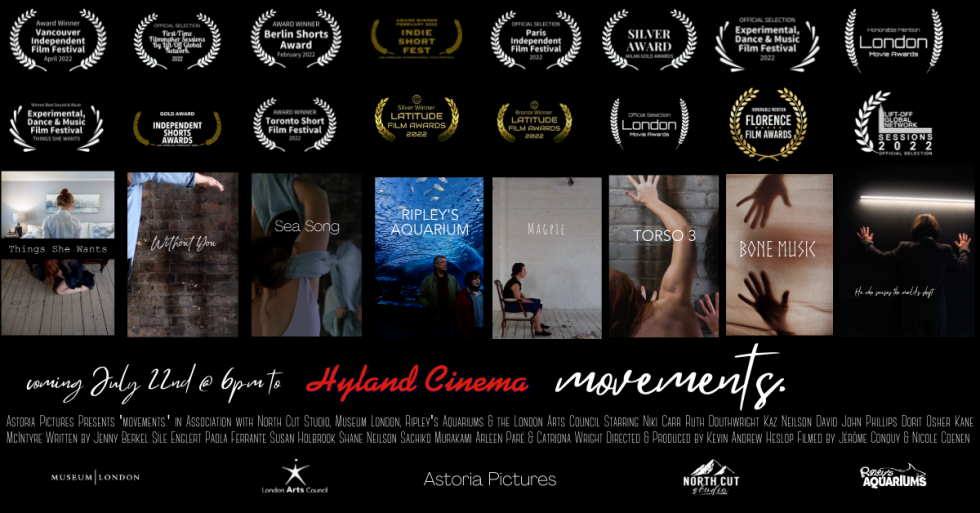 movements. is an internationally award-winning filmic poetry anthology which interprets the work of leading contemporary poets Síle Englert, Catriona Wright, Paola Ferrante, Shane Neilson, Susan Holbrook, Arleen Paré, Sachiko Murakami, and Jenny Berkel.
This screening and panel discussion will feature actors Niki Carr and Dorit Osher, poets Paola Ferrante and Shane Neilson, cinematographer and editor Nicole Coenen, and director and producer Kevin Andrew Heslop, hosted by Forest City Film Festival founder and executive producer Dorothy Downs.
movements. has been supported by the London Arts Council, Museum London, Antler River Poetry (formerly Poetry London), the Vancouver Independent Film Festival, the Berlin Shorts Awards, the Los Angeles International Film Festival, the Toronto Short Film Festival, the Florence Film Awards, and the Paris Independent Film Festival.