THE CINEMA SPECULATION FILM SERIES
MARCH 24 - 930PM with Special Guest Jason Armstrong (Webseries Creator/Filmmaker)
Frank Morris (Clint Eastwood), a hardened con with a history of prison breaks, is sent to serve the rest of his life sentence at Alcatraz -- America's most infamously brutal and inescapable maximum security prison. Morris quickly realizes the prison's dehumanizing effects and clashes with its cruel warden (Patrick McGoohan). Fed up with life at Alcatraz, Morris and two convict brothers (Fred Ward, Jack Thibeau) meticulously plan the unthinkable: an escape from the island.
Escape from Alcatraz - FILM REVIEW
Roger Ebert, rogerebert.com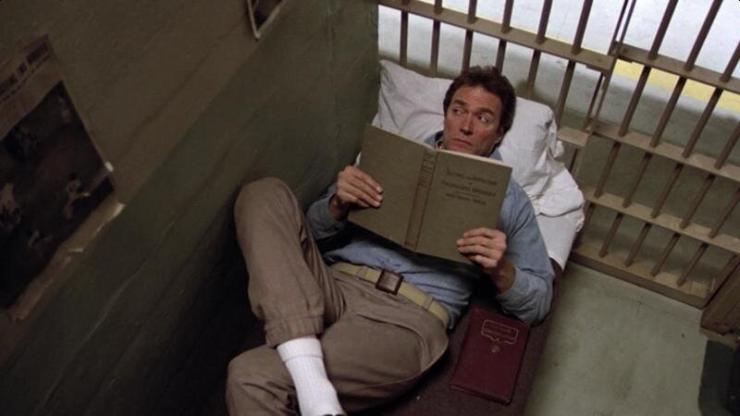 "The way Siegel develops this story is a triumph of narrative. We learn prison discipline, we learn the ways of dehumanizing that are peculiar to this prison, we meet the sadistic warden, and inmates like Doc, a gifted painter; English, a bitter black librarian, and old Litmus, who keeps a pet mouse." For the full review CLICK HERE.