Third Annual HORROR AT THE HYLAND!
A Horror Film Every Friday!
HALLOWEEN - 45th Anniversary!
SCREENING ON TUESDAY October 31st - 9:30pm!
On a cold Halloween night in 1963, six year old Michael Myers brutally murdered his 17-year-old sister, Judith. He was sentenced and locked away for 15 years. But on October 30, 1978, while being transferred for a court date, a 21-year-old Michael Myers steals a car and escapes Smith's Grove. He returns to his quiet hometown of Haddonfield, Illinois, where he looks for his next victims.
Halloween - FILM REVIEW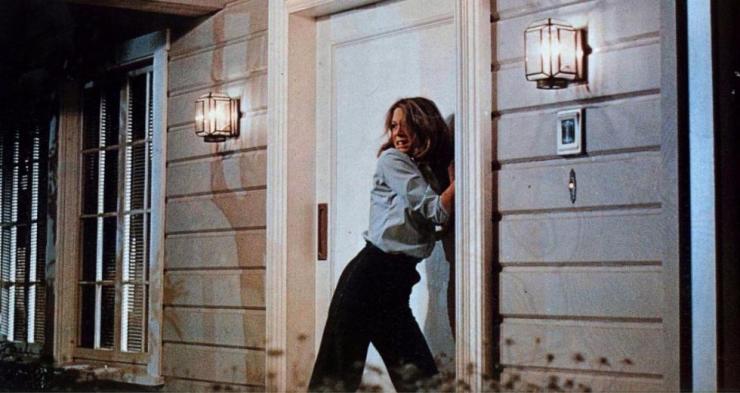 Roger Ebert, rogerebert.com
"It's easy to create violence on the screen, but it's hard to do it well. Carpenter is uncannily skilled, for example, at the use of foregrounds in his compositions, and everyone who likes thrillers knows that foregrounds are crucial: The camera establishes the situation, and then it pans to one side, and something unexpectedly looms up in the foreground. Usually it's a tree or a door or a bush. Not always. And it's interesting how he paints his victims. They're all ordinary, everyday people -- nobody's supposed to be the star and have a big scene and win an Academy Award. The performances are all the more absorbing because of that; the movie's a slice of life that is carefully painted (in drab daylights and impenetrable nighttimes) before its human monster enters the scene." For the full review CLICK HERE!