Stop Making Sense
NOW PLAYING! 2 Shows Left!
"Why stop making sense? Why a movie? Why a big suit? Where do the odd movements come from? What will the band do next?"
Director Jonathan Demme captures the frantic energy and artsy groove of Talking Heads in this concert movie shot at the Hollywood Pantages Theatre in 1983. The band's frontman, David Byrne, first appears on an empty stage, armed with only an acoustic guitar, and is gradually joined by bassist Tina Weymouth, drummer Chris Frantz, keyboardist Jerry Harrison and a cadre of backup singers as they perform the band's hits, culminating in an iconic performance featuring Byrne in an enormous suit.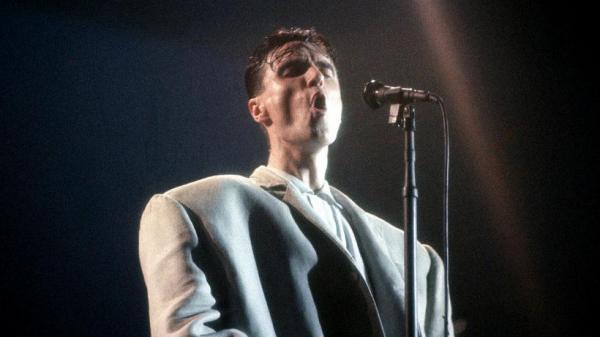 Stop Making Sense Reviews:
"It's the greatest concert film ever made, a Jonathan Demme masterpiece capturing Talking Heads at the peak of its powers in 1984." - Tim Appelo | Rotten Tomatoes
"Demme's camera seems to work its way into the flow of the concert; it's as though we understand it from inside." - Robert Horton | Rotten Tomatoes
For More Reviews: CLICK HERE