In this sequel set eleven years after "The Terminator," young John Connor (Edward Furlong), the key to civilization's victory over a future robot uprising, is the target of the shape-shifting T-1000 (Robert Patrick), a Terminator sent from the future to kill him. Another Terminator, the revamped T-800 (Arnold Schwarzenegger), has been sent back to protect the boy. As John and his mother (Linda Hamilton) go on the run with the T-800, the boy forms an unexpected bond with the robot.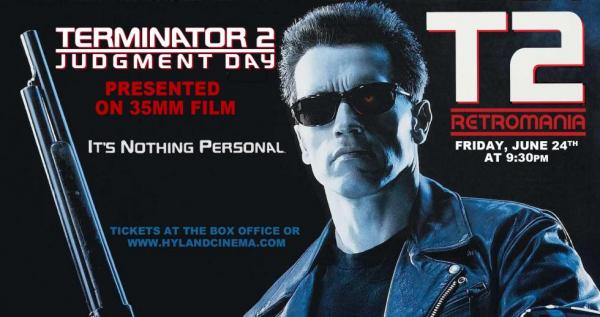 Terminator 2: Judgment Day Original 1991 Film Review - ROGER EBERT
"...T1000, as played by Patrick, is a splendid villain, with compact good looks and a bland expression. His most fearsome quality is his implacability; no matter what you do to him, he doesn't get disturbed and he doesn't get discouraged. He just pulls himself together and keeps on coming.
The key element in any action picture, I think, is a good villain. "Terminator 2" has one, along with an intriguing hero and fierce heroine, and a young boy who is played by Furlong with guts and energy. The movie responds to criticisms of excessive movie violence by tempering the Terminator's blood lust, but nobody, I think, will complain that it doesn't have enough action."
FOR THE FULL REVIEW PLEASE CLICK HERE.