Third Annual HORROR AT THE HYLAND!
DOORS OPEN AT 830PM - FILM AT 930PM!
THE EXORCIST - 50th Anniversary!
SCREENING ON FRIDAY October 6th - 9:30pm!
Presented on 35mm Film & Sponsored by FILM LONDON!
SPECIAL GUEST Q & A After The Show!
Chris Alexander - Editor in Chief Delirium Magazine/Author/Film Maker
One of the most profitable horror movies ever made, this tale of an exorcism is based loosely on actual events. When young Regan (Linda Blair) starts acting odd -- levitating, speaking in tongues -- her worried mother (Ellen Burstyn) seeks medical help, only to hit a dead end. A local priest (Jason Miller), however, thinks the girl may be seized by the devil. The priest makes a request to perform an exorcism, and the church sends in an expert (Max von Sydow) to help with the difficult job.
The Exorcist - FILM REVIEW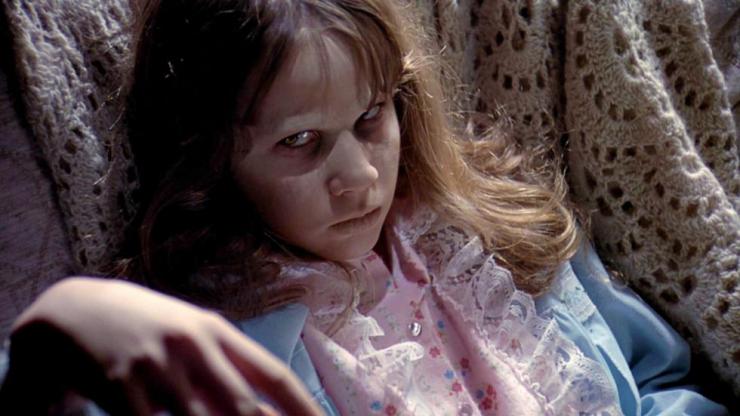 Roger Ebert, rogerebert.com
"If movies are, among other things, opportunities for escapism, then "The Exorcist" is one of the most powerful ever made. Our objections, our questions, occur in an intellectual context after the movie has ended. During the movie there are no reservations, but only experiences. We feel shock, horror, nausea, fear, and some small measure of dogged hope." For the full review CLICK HERE.