ONE SHOW LEFT! June 28th - DON'T MISS OUT!
EXTENDED EDITION!
20TH ANNIVERSARY!
~screenings now have an intermission~
The culmination of nearly 10 years' work and conclusion to Peter Jackson's epic trilogy based on the timeless J.R.R. Tolkien classic, "The Lord of the Rings: The Return of the King" presents the final confrontation between the forces of good and evil fighting for control of the future of Middle-earth. Hobbits Frodo and Sam reach Mordor in their quest to destroy the `one ring', while Aragorn leads the forces of good against Sauron's evil army at the stone city of Minas Tirith.
The Lord of the Rings: The Return of the King - FILM REVIEW
Roger Ebert, rogerebert.com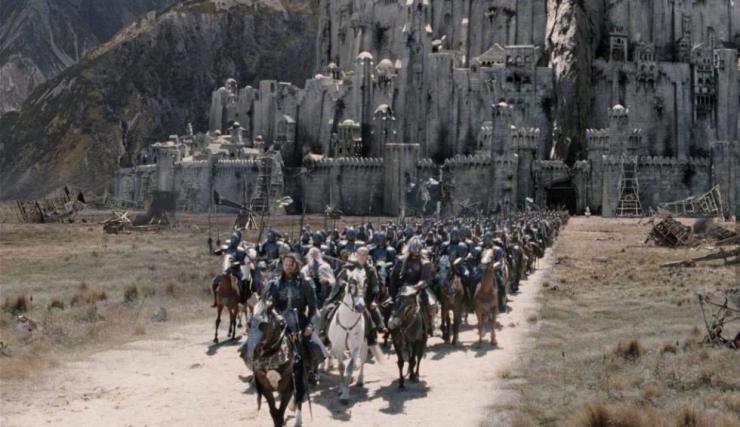 "Exhilarating visuals. Although the movie contains epic action sequences of awe-inspiring scope (including the massing of troops for the final battle), the two most inimitable special-effects creations are Gollum, who seems as real as anyone else on the screen, and a monstrous spider named Shelob. This spider traps Frodo as he traverses a labyrinthine passage on his journey, defeats him, and wraps him in webbing to keep him fresh for supper. Sam is very nearly not there to save the day (Gollum has been treacherous), but as he battles the spider we're reminded of all the other movie battles between men and giant insects, and we concede that, yes, this time they got it right." For the full review CLICK HERE.