Showtime for A Nightmare on Elm Street 5: The Dream Child playing October 7th, 2022 at 9:30 PM - Hyland Cinema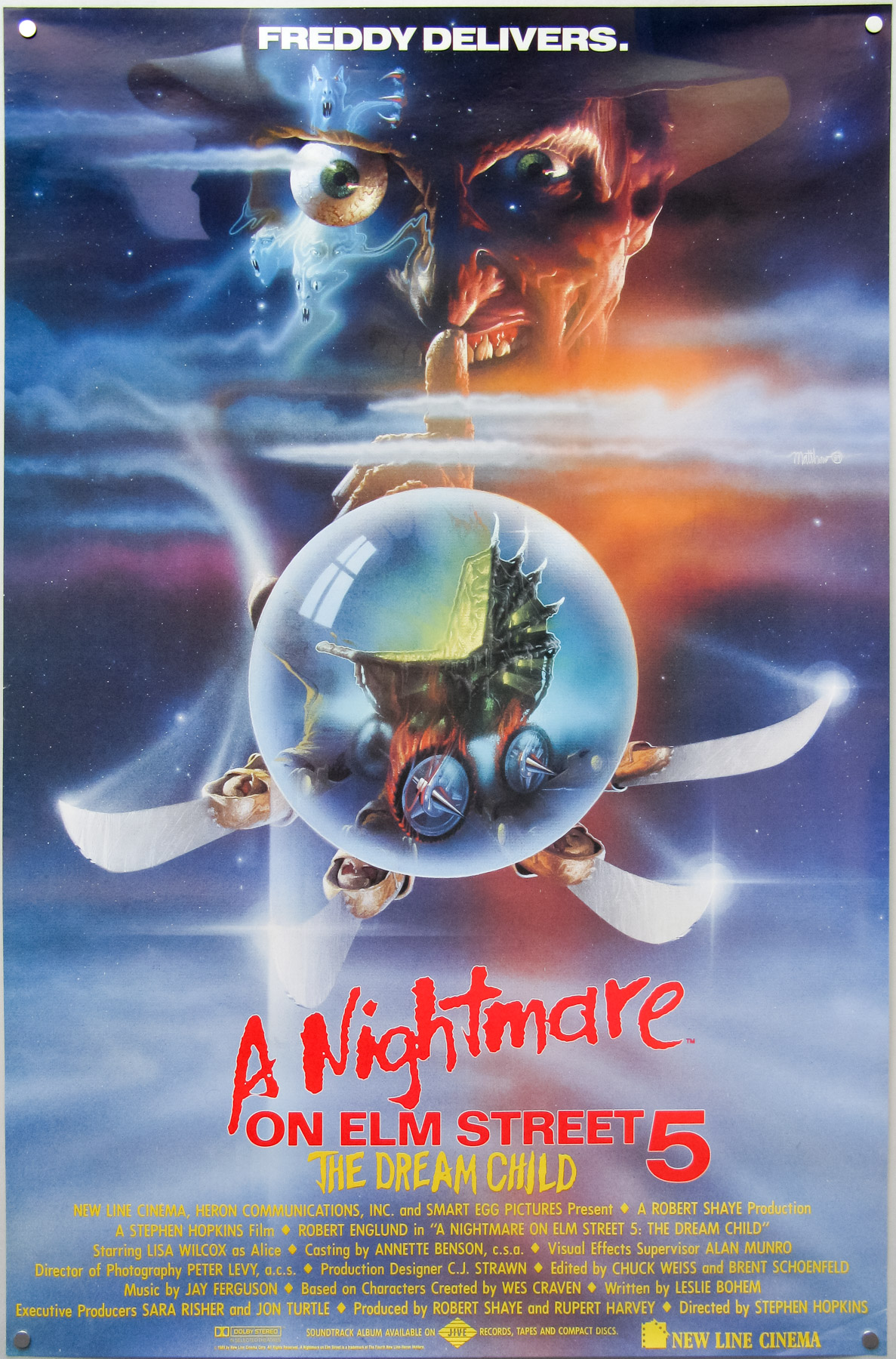 The 2nd Annual Horror At The Hyland
ON 35mm FILM!
The fifth installment of the popular franchise focuses on Alice (Lisa Wilcox), a survivor of the fourth, who believes Freddy Krueger (Robert Englund) has been eliminated for good. She optimistically hopes to start a life with fellow survivor Dan (Danny Hassel). The nightmares begin soon enough, though, and Alice learns she is pregnant. When her friends...
Online tickets closed.
Please purchase tickets available at BoxOffice.