Showtime for Royal Opera Series: Coppélia playing January 11th, 2020 at 10:00 AM - Hyland Cinema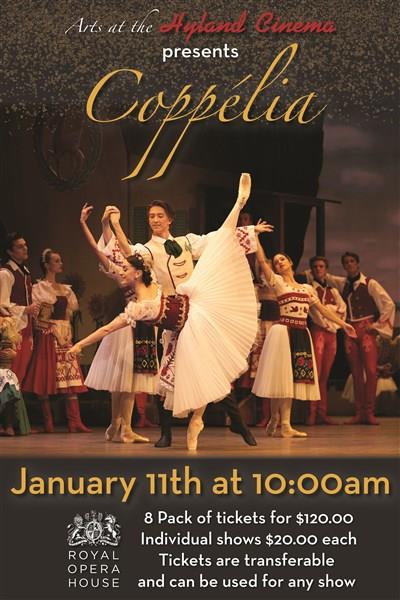 Hyland Cinema presents the Royal Opera House's 2020 recording of Coppélia on Saturday, Jan. 11th @ 10:00 AM!!
Individual Tickets: $20
BUY YOUR INDIVIDUAL TICKETS HERE
(8-ticket discount bundles of $120 available at box office~save $5 a ticket)
Toy maker Dr Coppélius seems to have a beautiful young woman in his house: Coppélia, who sits and reads on his balcony. Franz and his fellow young villagers...
OR select a different showtime:
No screenings currently scheduled.
Box office

»

Events

»

About Us

»