Showtime for The Irishman playing December 12th, 2019 at 7:30 PM - Hyland Cinema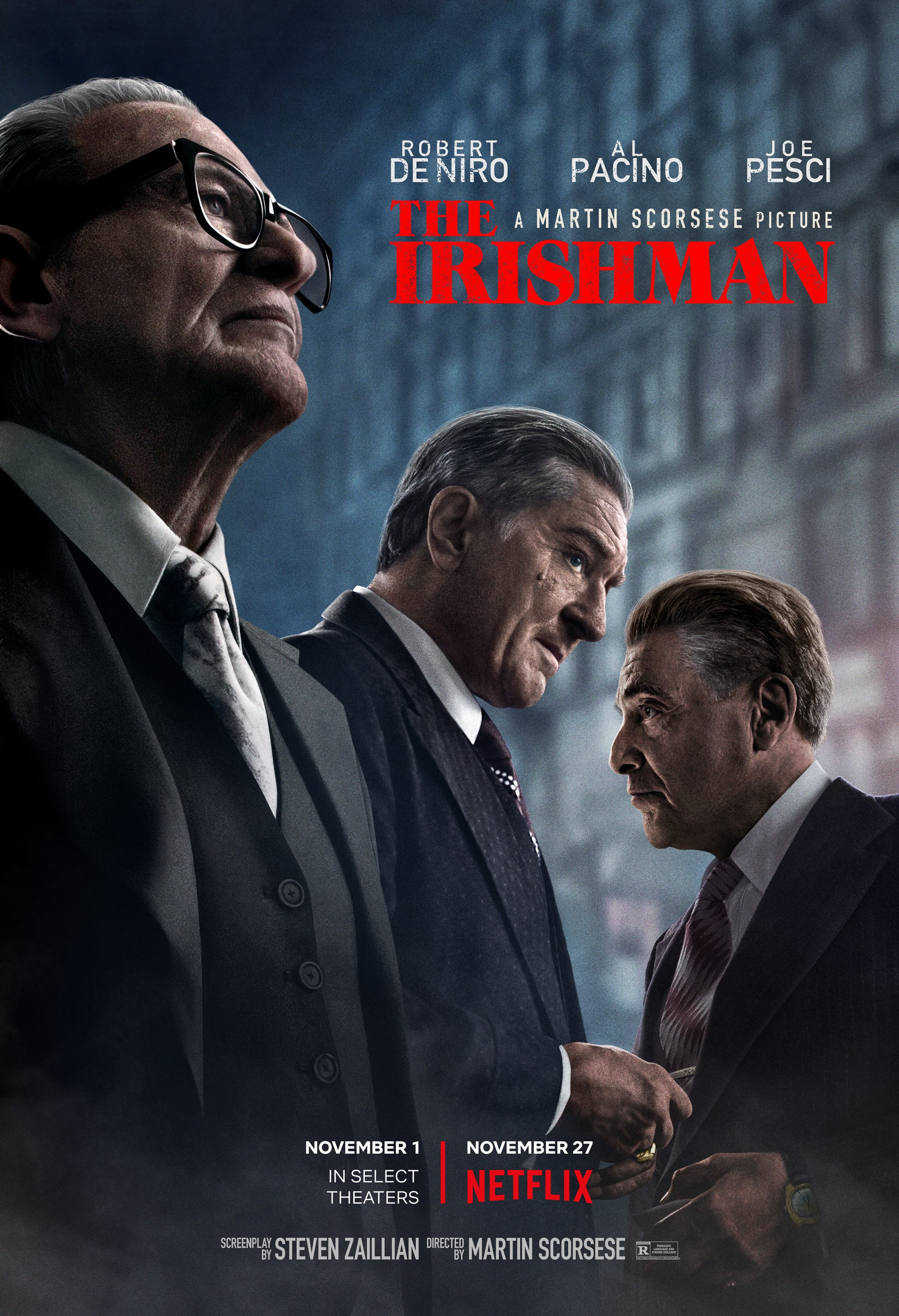 Now in his old age, WWII veteran and former mafia hitman Frank Sheeran (Robert De Niro) reflects on the moments that defined his mob career, especially his role in the 1975 disappearance and murder of Jimmy Hoffa (Al Pacino) in the latest gangster epic from master filmmaker Martin Scorsese.
"Martin Scorsese's "The Irishman" is a coldly enthralling, long-form knockout — a majestic Mob epic with ice in its veins. It's the...
Online tickets closed.
Please purchase tickets available at BoxOffice.
OR select a different showtime:
No screenings currently scheduled.