Feel like There's Nothing New to Watch? Check out Hyland @Home!
Posted:
Thursday, February 18, 2021 - 1:02pm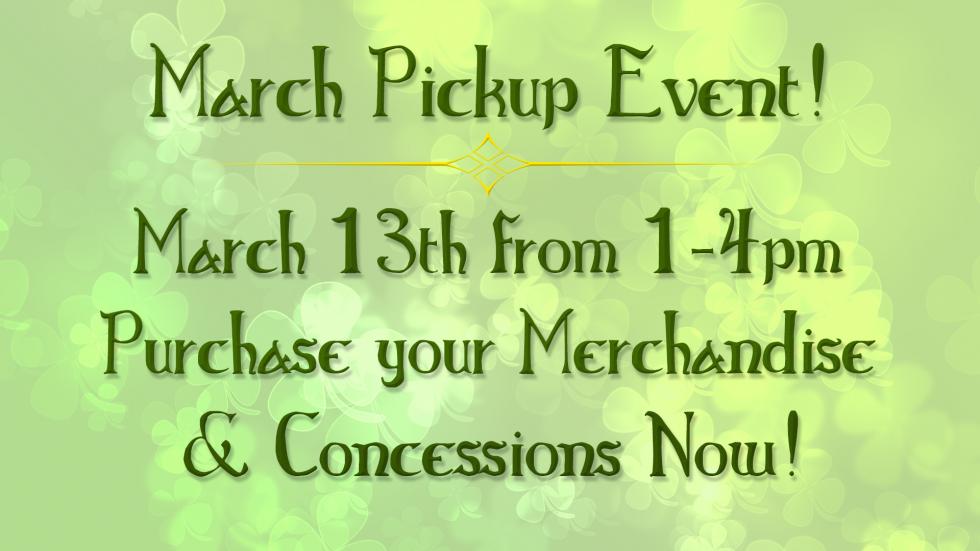 Celebrate at Home with Some Great Treats!

Pickup Event: March 13th 1-4pm!

To make this event the "Reel Deal" we would like to offer concession orders for pickup! Please help us and ensure our doors open once again! If you would like to view it on our Shopify Page click HERE.
ORDERING:
Please visit our Shopify Page! We have a great assorment of concessions and merchandise!

Ordering will end at Noon on March 13th.
NEW PRODUCTS & SPECIALS!
Popped Ancient Grain Popcorn - Click Here - $4.50
Mint Smoothies (Milk or Dark Chocolate) - Click Here - 2 for $5.00
Combo A: $25 Click Here
2 large bags of our freshly made popcorn (packaged in resealable bags)

2 candy selections

2 medium fountain drinks
Combo B - $45 - Click Here
4 large bags of our freshly made popcorn (packaged in resealable bags)

4 candy selections

4 medium fountain drinks
Kids Combo - $6 - Click Here
Kid's Popcorn

Kids's Drink

Tootsie Pop

Fruit Snack

Fun Size Chocolate

2 Rockets Candies
Or Build Your Own Bundle
Popcorn and Toppings:
Large bags of our freshly made popcorn (packaged in resealable bags) - Click Here - $6
Popcorn Seasoning Powder - Click Here - $1
Drinks:
Fountain Drinks - Click Here - S=$3, M=$4.25, L=$5.50.
Pepsi

Diet Pepsi

Schweppes Ginger Ale

Strawberry Kiwi Juice

Brisk Iced Tea

Soda Water
Cans and Water - Click Here - $3
Coke

Diet Coke

Bottled Water
Candy Selections - Click Here - $3
Aero Bars

Fuzzy Peaches

Glosette Almond

Glosette Peanut

Glosette Rasin

Junior Mints

KitKat

M&M's Peanut

Mars Bars

Mentos Fruit

Mentos Mints

Nibs Black

Nibs Red

Oh Henry Bar

Roasted Salted Peanuts

Reese's Cups

Reese's Pieces

Smarties

Snickers

Swedish Berries

Twisslers

Mint Smoothies Milk Chocolate

Mint Smoothies Dark Chocolate

Life Savers (two packs)
PICKUP:
You can pickup your order anytime from 1pm-4pm Saturday, February 13th.

Enter through the entrance off of Wharncliffe Rd. and exit out Duchess Ave.

Please have your invoice number we give you from Shopify we will use that to process your order.
---
---
NEW MERCHANDISE IS HERE!
---
35mm Film Keychains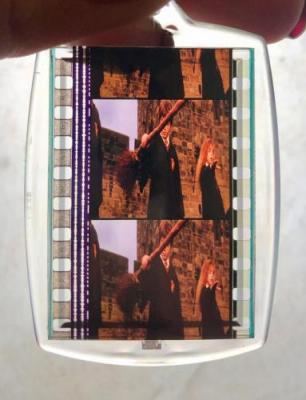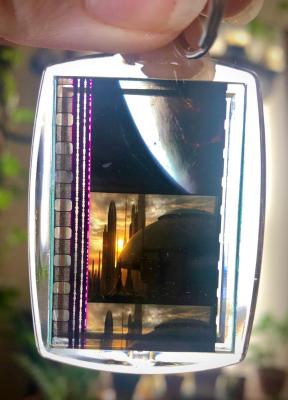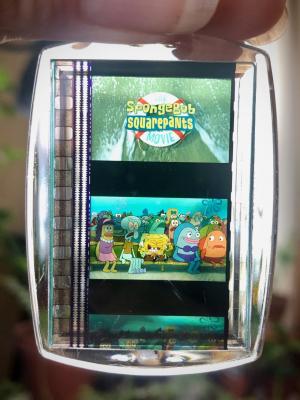 Each keychain will be made from a piece of 35mm film trailer from our archives and placed within a clear acrylic case. Each one is unique and made by hand!
Films Available:
Harry Potter and the Philosopher's Stone (2001)
Star Wars: Episode III - Revenge of the Sith (2005)
The SpongeBob SquarePants Movie (2004)
---
At Home Popcorn Kit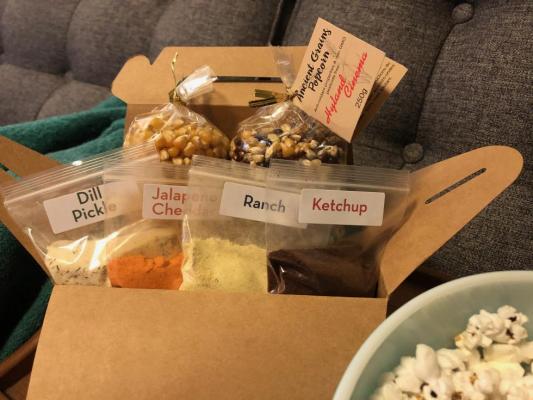 Same great popcorn as you would get at our cinema! This kit includes: one bag of our traditional yellow corn, one bag of ancient grain kernels, and your choice of flavoured toppings!
---
Greeting Cards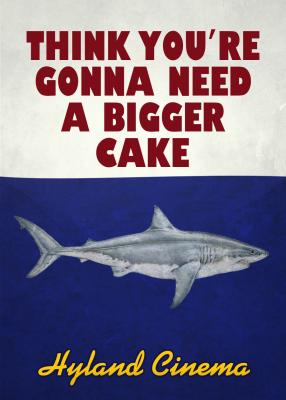 Gifting something to a special person in your life? Why not add a creative card! More coming soon!
---
---
---
Drive-through merchandise and concessions pickup event to celebrate the Valentine's Day holiday. Saturday February 13th plan your own cinema experience at home with our famous popcorn and your favourite theater treats. Order now and pick-up from 1pm-4pm. We have added everal combo options including one for kids!
To view our curret merchandise click HERE
---
---