Marquee Update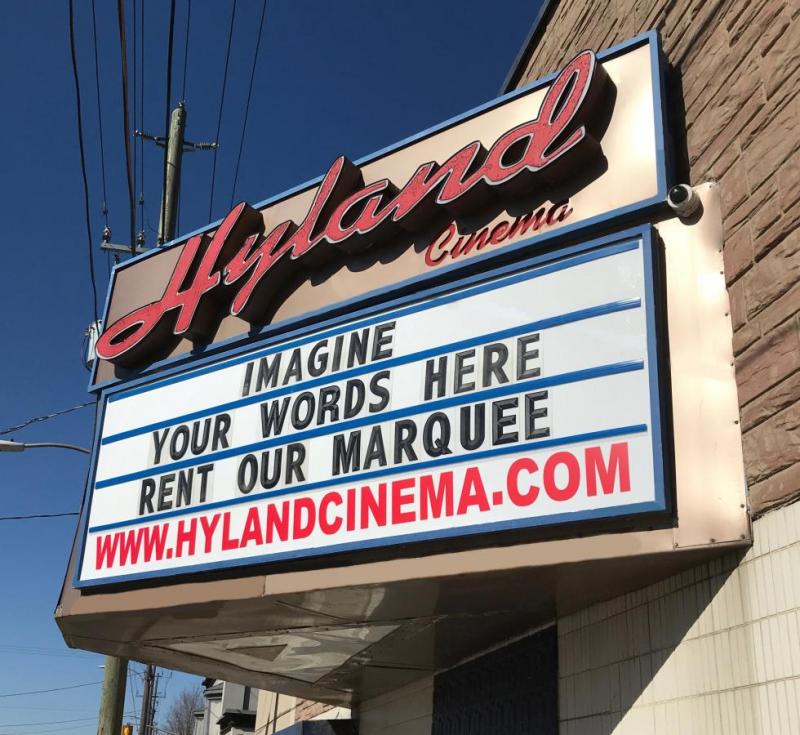 You can put your message on the marquee!
---
---
Ways to Support Us
---
Your Message on the Big Screen
For $100 you can sponsor the screening of a film for a whole week! We will make a special slide to run on the big screen before the film plays!
Click HERE for more details
---
While We Are Shutdown You Can Rent the Marquee!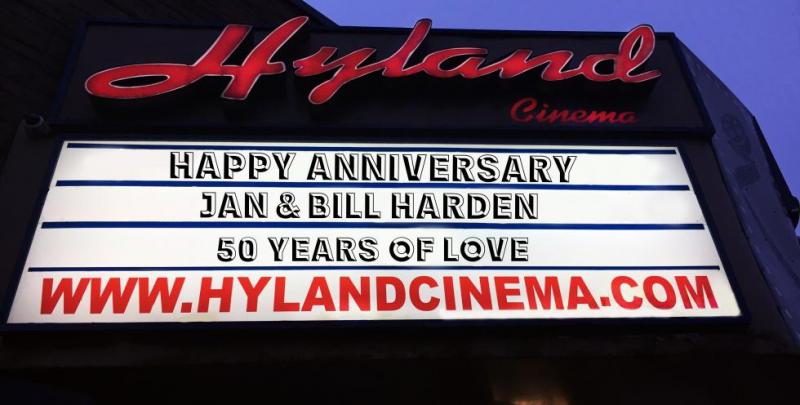 For $200 You can rent the north or south side of the marquee for 3 days! We will work with you to create the perfect message! Email stef@hylandcinema.com for more information!
Click HERE to purchase
---
Make a Donation
Right now every bit counts and donations go a long way to make sure that our doors will open again!
Click HERE to make a donation
---
Purchase Merchandise and Gift Certificates
Buttons, bookmarks, t-shirts, and more! We have lots of merchandise to offer!
Click HERE to take a look!
---
Purchase a Plaque to Be Attached on an Armrest in the Cinema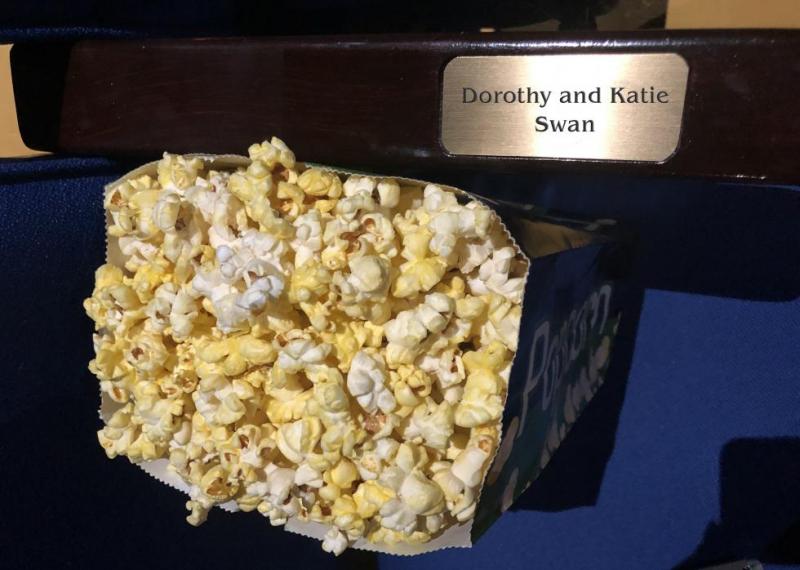 You will have the best seat in the house!
Click HERE for more details!
---
---