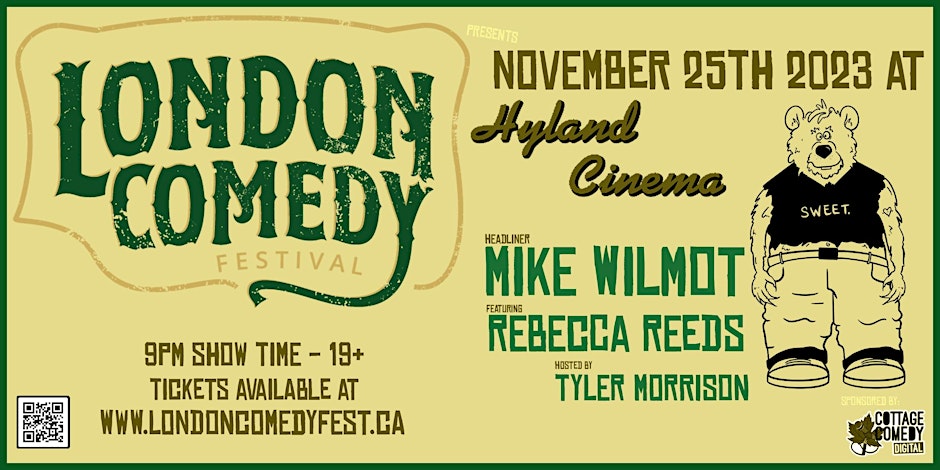 LIVE AT THE HYLAND
LONDON COMEDY FESTIVAL - FINAL NIGHT AT THE HYLAND!
November 25th - Showtime 9pm!
CLICK HERE TO BUY TICKETS!
The final night of this year's London Comedy Festival will be a hysterical show at the historical Hyland Cinema. Your headliner is the incomparable Mike Wilmot featuring Rebecca Reeds and your host Tyler Morrison.
Doors: 8pm
Show Start: 9pm
Headliner: Mike Wilmot
Middle: Rebecca Reeds
Host: Tyler Morrison